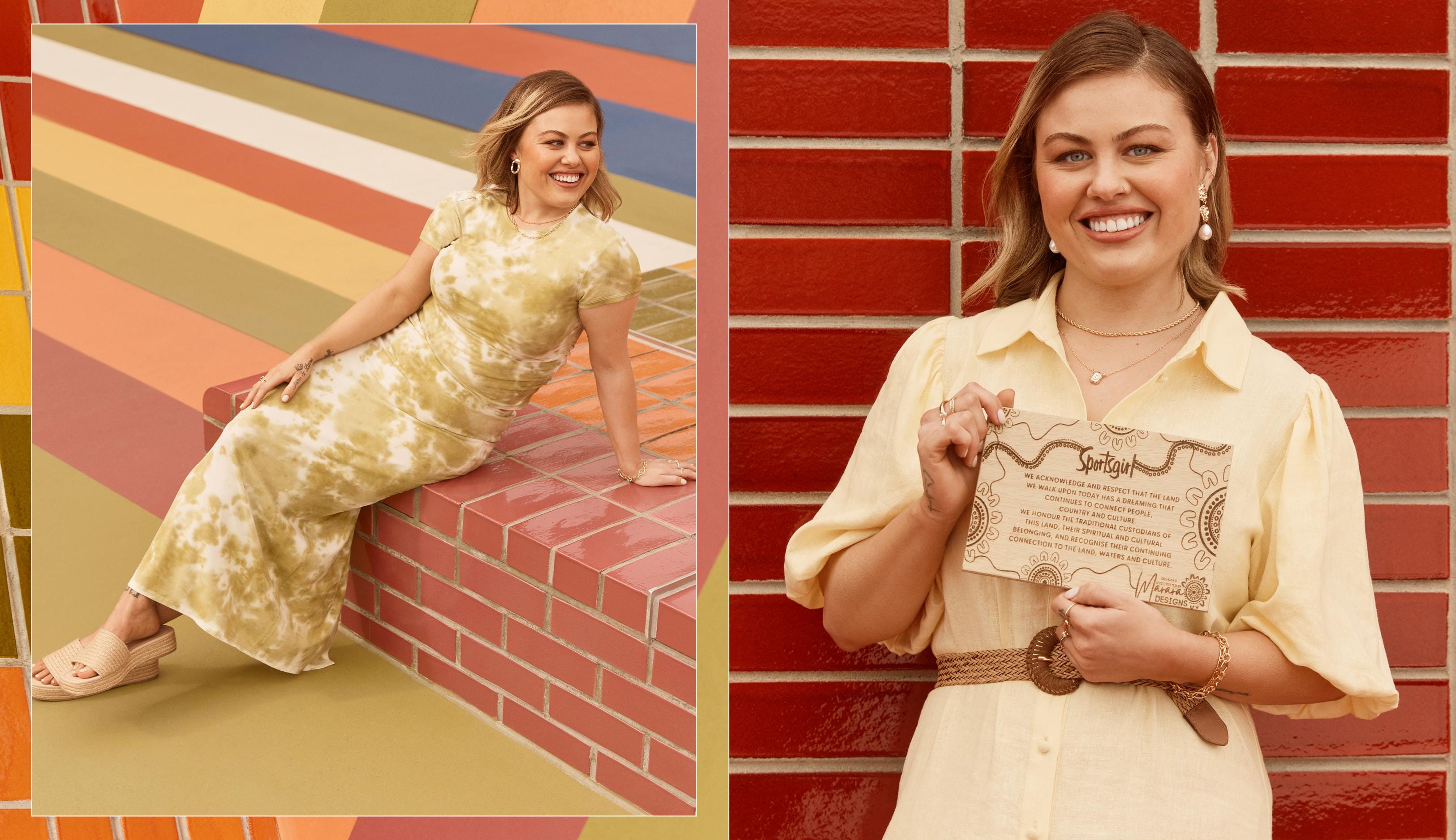 Shelby is a proud Wiradjuri woman, artist and creator of Marara Designs, and the designer of our Acknowledgement of Country. Marara Designs started as a way to combine Shelby's love for creating art with her passion for helping others learn about her culture. Growing her business has helped Shelby embed her culture into many homes and workspaces – including Sportsgirl.

We are honoured to have collaborated with Shelby to create a meaningful, intentional and sustainable Acknowledgement of Country that will be present in all 130+ Sportsgirl stores via a physical plaque and online. Our Acknowledgement of Country plaques are one of the many steps we are taking in our ongoing commitment to reconciliation. Learn more about our Acknowledgment of Country here.

Here's to Shelby!

What are you most proud of this year?
This year I am proud of the growth within my business but also within myself as a person.
This year I learnt_____
This year I learnt to practise Yindyamarra – to go slowly, to be gentle, to be polite and to honour.
What are you most excited about for next year?
To just see where this path in life leads; I'm excited to see what next year holds in all areas of my life!
Next year I'd like to see_____
…myself reach higher heights and fully excel myself in all I do!
What are you saying "Here's To" this year?
Here is to another lap around the sun and being healthy, happy, and surrounded by mob!
You can see Shelby's work at Marara Designs here.