Sportsgirl is grateful to announce the official launch of our Acknowledgement of Country, honouring, acknowledging and respecting Aboriginal and Torres Strait Islander peoples as the rightful and sovereign Traditional Custodians and Owners of the lands we are privileged to work, play and gather on.
We are honoured to have collaborated with 26 year old Wiradjuri woman, artist and creator of Marara Designs Shelby-Rae Lyons to create a meaningful, intentional and sustainable Acknowledgement of Country that will be present in all 130+ Sportsgirl stores via a physical plaque and online.
---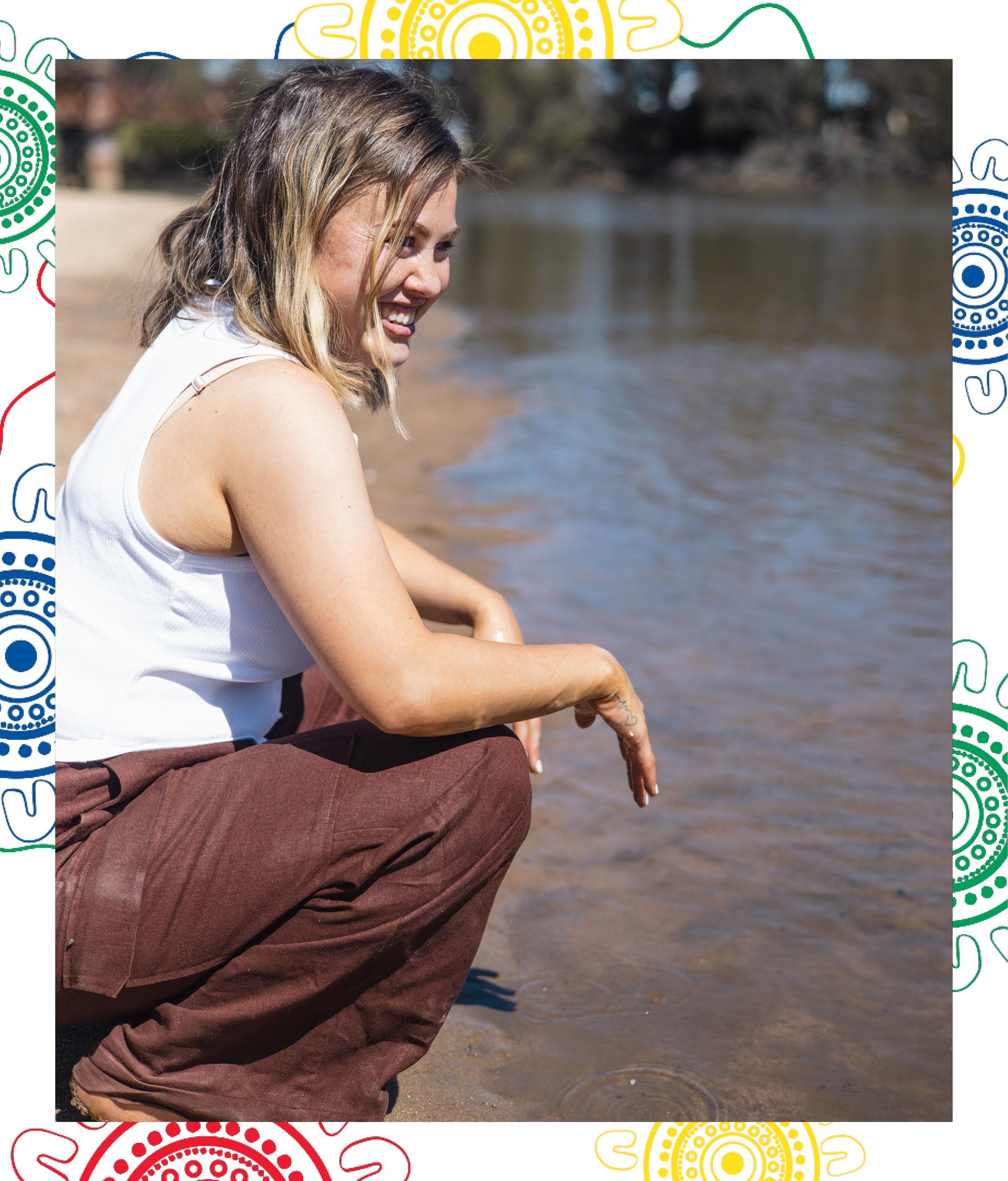 ---
A note from Shelby:
Yiradhu Marang (good day), here is a little about me, the face behind Marara Designs.
Yuwin Ngadhi (My name is) Shelby-Rae. I was born in Narrandera NSW, my home, my safe place. The place I run to when I need to connect with my culture, put my feet in the grains of sand that sit on the bank of the Marrambidya (Murrumbidgee River), listen to the Murraany (cockatoo's) squawking among the gumtrees and be with my mob. I grew up in Griffith NSW, an hour from my home, with my parents and brother.
I am a young 26 year old proud Wiradjuri woman, I am a mother to three beautiful boys aged 8, 6 and 2 & a supportive partner. My boys are my reason, my light and my all.
I started Marara Designs to educate and help my kids learn about their culture. I started off creating little things here and there for them, and of course some home decor for myself (if you know me personally, I have a big love for interior design). Artists run in my family so I've always had the best role models and influences around me my whole life. My love for graphic design and art in general has always played a huge part in my life, so being able to mix my culture and designs together I didn't hesitate in growing my business to share with everyone and to help embed my culture into as many homes and workspaces as I can.
---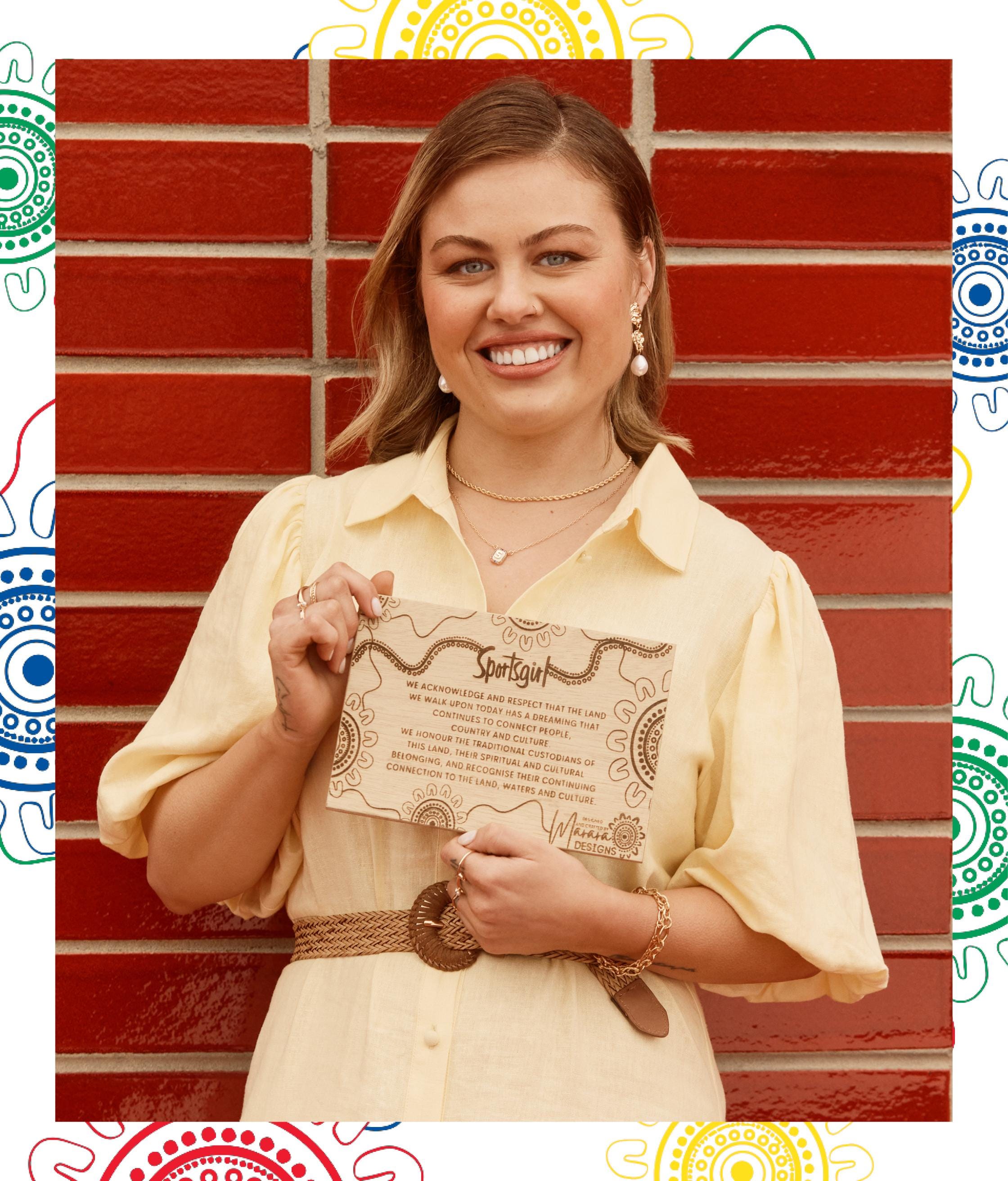 ---
On the Design:
The design represents people of all genders coming together and feeling as one when walking into a Sportsgirl shop and putting your clothing on, but walking away on their own path and feeling empowered to do what they want to do in beautiful clothing.
We are grateful for our Acknowledgement of Country and Shelby-Rae's artwork displayed in stores, and can't wait to see Generation Sportsgirl embrace this important step for our business.
Our Acknowledgement of Country plaques are one of the many steps we are taking in our ongoing commitment to Reconciliation. If you would like to find out more about the intentional, consistent, continuous and deep implementation we are carrying out, click here.
---